Revolutionary Road: The Debut of Lamborghini Revuelto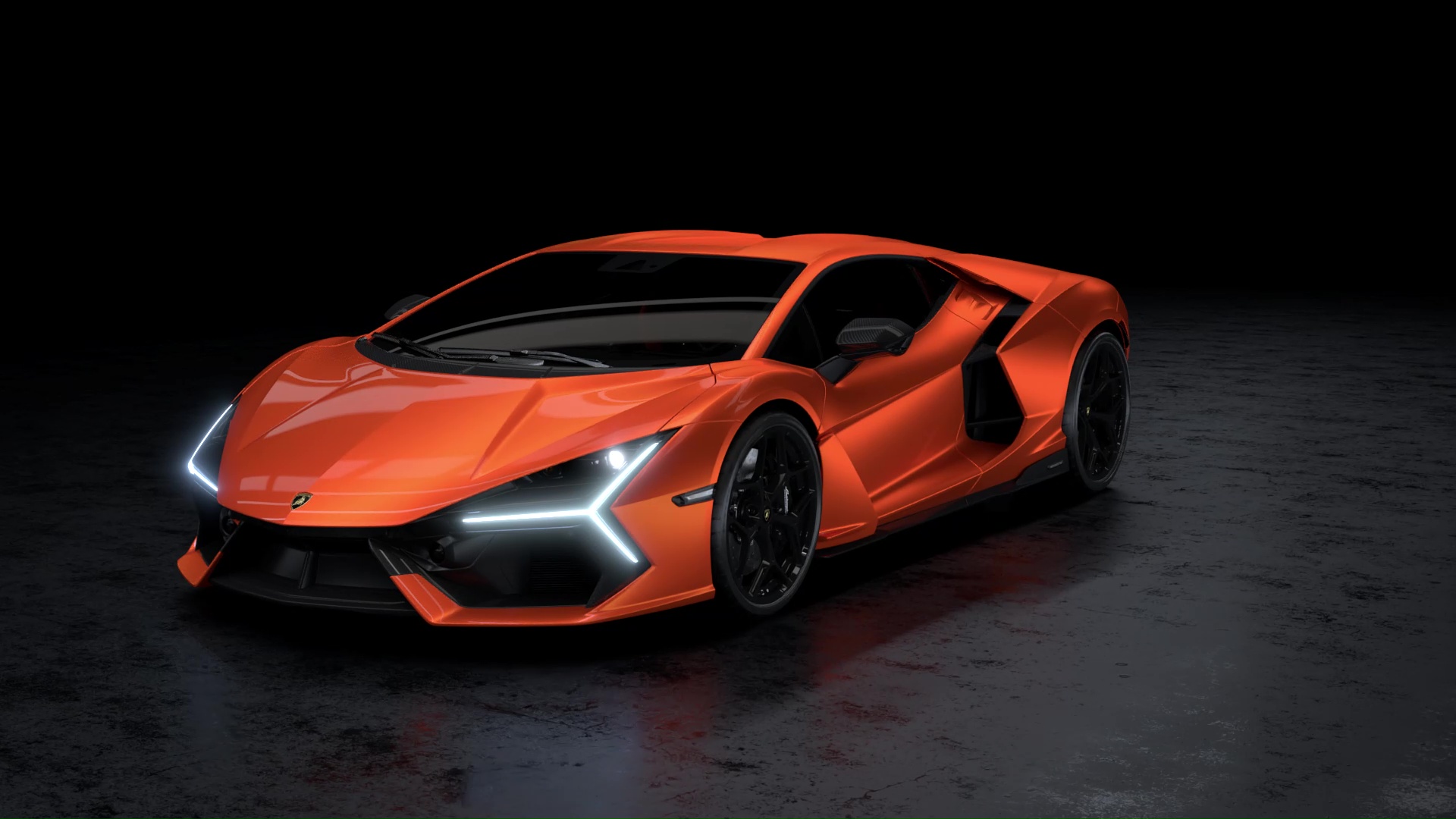 Photo of the Lamborghini Revuelto . (n.d.). Lamborghini. photograph. Retrieved June 26, 2023, from https://www.lamborghini.com/en-en/models/revuelto.
Fasten your seatbelts as Lamborghini gears up to redefine the high-performance automobile landscape with its first-ever Hyper Performance Electric Vehicle (HPEV): the Lamborghini Revuelto.
The Revuelto is a marvel of the automotive industry that flawlessly interweaves Lamborghini's rich heritage with pioneering innovation. At its heart lies a revamped V12 engine, redesigned to work seamlessly with three electric motors. This unique hybrid system exemplifies Lamborghini's commitment to sustainability without compromising its synonymous high performance and exhilarating power.
What sets the Revuelto further apart is its groundbreaking customizability. Its bespoke design is elevated with three new rim designs, Venancio, Altanero, and Triguero. These come in sizes ranging from 20″ to 22″ and various finishes. Moreover, the Lamborghini Ad Personam program grants endless possibilities for interior and exterior customizations, making the Revuelto the most personalized Lamborghini ever.
Beneath its stunning exterior, the V12 engine has undergone a comprehensive transformation. Teamed with the e-motors, it now delivers a phenomenal maximum power of 1015 HP, propelling the car to a top speed of over 350 km/h. The three e-motors further augment the Revuelto's performance through torque vectoring, regenerative braking, and an electric boost, effectively showcasing the success of hybrid technology.
The Revuelto's aerodynamic design is inspired by aeronautics, with its mono fuselage employing advanced carbon fibre monocoque for weight reduction and improved strength. Moreover, it's the first super sports car featuring a 100% CFRP (Carbon Fiber-Reinforced Plastic) and Forged Composites front structure.
The car is also equipped with an upgraded version of the Lamborghini Integrated Vehicle Dynamics (LDVI) system. The LDVI 2.0 comes with predictive capabilities to anticipate terrain grip and modify acceleration and braking power distribution accordingly, ensuring top-tier performance and control.
Inside, the Revuelto features a highly customizable infotainment system, bundling all applications, car settings, and connectivity management. It's also the first Lamborghini super sports car equipped with a full suite of ADAS (Advanced Driver Assistance Systems), taking reliability and safety to new heights.
Drivers are given the choice of thirteen unique driving modes to immerse themselves in a driving experience that transcends imagination entirely. Whether it's a fully electric mode for everyday use or a high-performance mode for track sessions, the Revuelto accommodates every drive setting.
Now, let's delve into the specific features that make this revolutionary Lamborghini a technical masterpiece.
Specs Overview:
Engine: V12 NA 6,5 l; 1015 CV combined max power; 725 Nm @ 6750 rpm max torque.
Hybrid System: High spec power lithium-ion battery with pouch cells; Rear P2-P3 eMotor; Front e-axle.
Transmission: 8-gear AMT with dual clutch.
Performance: >350 km/h top speed; 0-100 km/h in 2.5 s.
Body and Chassis: Multi-technology carbon fiber monocoque, aluminum doors, thermoplastic front and rear bumpers, active rear wing with three positions.
Suspension: Front and rear double wishbone with Lamborghini Magneride.
Brakes: Carbon Ceramic Brakes Plus; 410x38mm front discs, 390x32mm rear discs.
Safety: Driver, passenger, and side airbags. Electronic Stability Control integrating ABS and TCS.
Wheels: 20 x 9,5j front rims, 21 x 12j rear rims; Potenza Sport Runfat tyres.
Dimensions: Wheelbase 2779 mm, overall length 4947 mm, overall width (excluding mirrors) 2033 mm, overall height 1160 mm, dry weight 1772 kg.
Offering peace of mind, the Revuelto comes with a 3-year warranty, an 8-year warranty for the battery, and a 5-year "Manutenzione Originale" program covering the first five scheduled maintenances.
In conclusion, the Revuelto embodies Lamborghini's commitment to a future that fulfills the "AND" requirement: lower emissions AND unparalleled performance, heritage AND innovation, historic values AND the beginning of a new era. It is an unprecedented technical masterpiece set to rewrite the game for the entire automotive industry.